VUTLAN
provides
IP monitoring
and
power management solutions
for enterprises and small businesses.
Monitoring Systems and IP Power Distribution ranges are designed for large data centres, server rooms, web hosting facilities, 19 inch telecommunication racks etc.
Environmental monitoring
in the server rooms, on the telecommunication nodes, in data centers et cetera is of great importance to many if not to all companies.
What are the indoor temperature and humidity, what happens to the air conditioning or fans, whether the line voltage has a huge impact on the reliability of the equipment and the service life of servers, switches, and routers.
If you have the only rack with a couple of ups and two three servers, you need to install a small monitoring unit with 5-6 sensors, enter your notifications and logic and may be to connect an inexpensive USB cam.
Built-in web server and video server allows you to view logs and events at your facility, the logic when properly installed will allow the monitoring system to accept most decisions, for example, to shut down servers at high temperature or at failure of air conditioning or fans, or in case of fire, etc. and to warn user with any notification or SMS (if GSM modem is installed).
If you have a set of facilities and requires a scalable, easy-to-install solution for monitoring a distributed network, then you must either apply extension units and sensors that allow to gather information from wide area, or when there are absolutely great distances between nodes and objects, it is possible to use SNMP applications that allow to collect information from multiple remote sites and can be stored in any database, if necessary, to use this information by appropriate authorities.
It is also important to use monitoring systems with easy scalability and a wide range of sensors,with longlife-warranty period at a reasonable prices.
All this ensures the equipment from VUTLAN, the most modern manufacturer of IP monitoring systems!
Manufacturer's website:
http://www.vutlan.com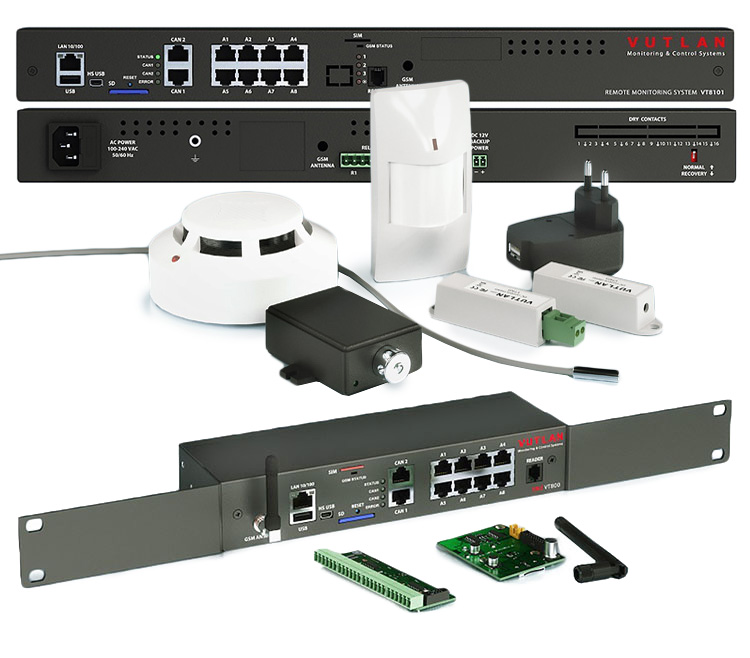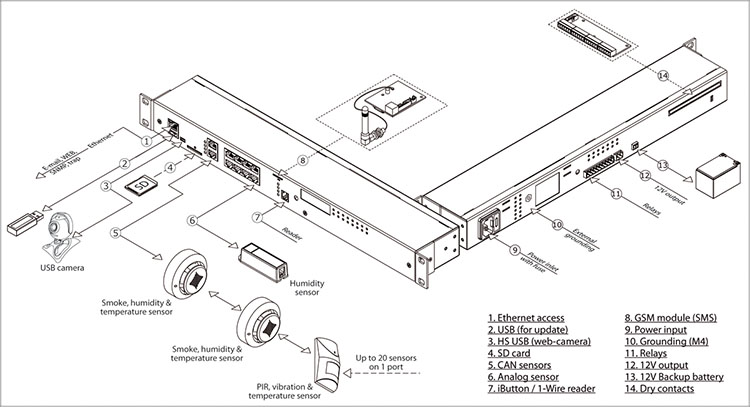 Achieve instant awareness of IT infrastructure problems, so downtime doesn't adversely affect your business.
Nagios together with VUTLAN plugin offers complete monitoring and alerting for servers, switches, applications, and services.

You can:
Monitor your entire IT infrastructure
Spot problems before they occur
Know immediately when problems arise
Share availability data with stakeholders
Detect security breaches
Plan and budget for IT upgrades
Reduce downtime and business losses
You can download and install VUTLAN plugin directly into Nagios or download a disk image
that includes VirtualBox, CentOS 6.5, Nagios 3.5.1 and VUTLAN plugin preinstalled
into Nagios.